This one is pretty good.

Let's talk about this historically:
Though we have all been a fan of Linkin Park sometime in our lives, Asians are quite famous for liking Linkin Park because prior to the coming of Linkin Park, the closest hard rock of the sorts that Asians liked was Green Day or perhaps the Red Hot Chili Peppers on the rarest occasion. Prior to the coming of Linkin Park, most Asians liked Rap and R&B music.

Then when Linkin Park came out with the song " In the End," Asians flipped out. They saw this catchy song with rap but sounded quite hard-rockish, (and maybe sounded 'metal' to a lot of Asians who have never heard Rock before), with an Asian guy doing the catchy rapping, and some other guy doing the catchy chorus. Soon, the Linkin Park Asian craze took the Asian (American) Nation by storm.

Asians changed styles of dress: purchasing converse tennis shoes, wearing band T-shirts, spike bracelets, got piercings, dyed their hair, wore eye liner etc. , and got into other rock music (from Limp Bizkit, Staind, Incubus, Sytem of a Down, to New Found Glory Blink 182 etc) ,
but of course stuck to their new 'favorite' band, Linkin Park. Hordes of Asians attended these rock concerts, and the white people were astonished to see how ethnic their concerts had grown into. Asians found themselves in a whole new world and were excited and most of all felt good about themselves about how non-Asian they felt they were acting. Though the Asians were widely accepted by the white people, they weren't very accepting of each other, in the sense that Asians started insulting each other, calling each other poseurs (or other names of the sorts.) It became a big competition to see who were the biggest rock (Linkin Park) fans, which would go on for a years and years to come.

So now that we have some history, even though we touched the reasoning a bit, let's elaborate more why Asians like Linkin Park.

Linkin Park had very catchy music that was memorizable for everyone, therefore for Asians as well. Linkin Park has two Asian (American) members, who happen to be good looking.
Asians go
crazy just to see one Asian member of a band. Asian girls were quite in love with the two members, Mike Shinoda and DJ Hahn.

The image Linkin Park brought on was somewhat a dark one, but not dark enough to be evil or appalling because Asians couldn't handle the Marilyn Manson-type of rock image, at least at the time. So all in all, liking Linkin Park brought a new image for Asians to bring upon themselves, something that wasn't so intense, but intense enough to start liking rock music outside of Green Day or Third Eye Blind, to can now claim themselves to be hard-rockers, in some sense. Most Asians that did like these bands prior to Linkin Park usually kept it with themselves, because liking these bands as opposed to Rap and R&B was un-Asian (American) like. I suppose for Asians, Linkin Park brought on the best of both worlds, therefore making it okay for them to openly like Rock music.

Some other fun facts is that every Asian knows the lyrics to that famous Link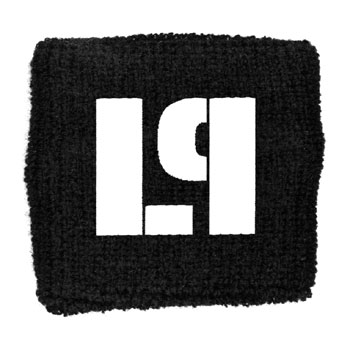 in Park song, "In the End." (Though, it's okay to argue that everyone knows the lyrics to that song). Also Asians usually refer to Linkin Park as LP.

Nowadays, the Linkin Park craze has died out a bit as Asians discovered new genres of Rock. Asians have dispersed to Punk Rock, Indie, Folk, Metal etc. Not to say Asians don't like Linkin Park anymore, when that new single came out, "What I've Done," every Asian went out and downloaded it. Even now, Asians will list Linkin Park as one of their favorite, if not the favorite, band of all time, and Asians will always list either Meteora or of course Hybrid Theory as one of their favorite albums of all time.

So if you're into rock, and want to enjoy rock music with some Asian company- wanna be sure to please them, be safe and play some tracks from Hybrid Theory. They'll all reminice on how much a big fans of Linkin Park they were (or are), (again they will probably have a big comparison to one another on whose done the most extreme things in regards to liking Linkin Park, aka # of concerts attended, posters purchased, etc.) and you'll have a "In the End" sing-a-long and good times... no alchohal needed! (not even cognac)